Cricket is been full of some interesting facts off late. Faf Du Plessis of South Africa entered a unique list of players in the boxing day test against Sri Lanka. Du Plessis got out on 199 after shoveling to mid-on off Wanindu Hasaranga of Sri Lanka and became only the 11th player to get out on 199. Perhaps he became the 11th player who got out on 199.
Pakistan batsman Muddasar Nazar was the first batsman to get out on 199 in 1984.
Batsmen who got out on 199 in test cricket
1. Muddasar Nazar vs India in 1984
Muddasar Nazar of Pakistan became the first-ever cricketer in the history of the game to be dismissed on 199. In 1984, India tour of Pakistan Muddasar got caught behind by Syed Kirmani, bowled by Shivlal Yadav. However, in Faisalabad, that match was a run-fest for the batsmen as India had scored 500 in the first innings. In reply, Pakistan also had scored 674 and the match ended in a draw.
Also read: Top 10 forgotten Indian cricketers list
2. Mohammad Azharuddin vs Sri Lanka – 1986
In the Kanpur test of 1986, Sri Lanka tour of India, the visiting team had socred 400 in the first inngings. In reply, three Indian batsmen had scored a tons as India socred a mammoth 676. On the falt pitch of Kanpur, Azhar was looking solid. However on 199 he got out to Ravi Ratnayeke, and became the first Indian batsman to be dsimissed on 199.
Read also: MS Dhoni is the highest paid cricketer in IPL history.
3. Mathew Elliot v England in 1997
In the 1997 Ashes, Mathew Elliot was not going to be the first Australian batsman to be out on 199 if not Graham Thorpe had dropped his catch on 29. Finally, he was out on 199 as he got clean bowled by Darren Gough. This score was a significant effect on the match and series as well.
Also raed: Top 10 lowest scores in Test histroy
4. Sanath Jayasuriya vs India in 1997
In the Colombo test, Sanath Jayasuriya scored a brilliant 199 to keep the home team alive in the test match. In the second innings of the match, Jayasuriya came to bat as an opener and started dominating the Indian bowers before failing to an inswinger from Abey Kuruvilla. Sanath is the only cricketer from Sri Lanka to be dismissed on that number.
Read also: Top 10 tallest batsman in test history
5. Steve Waugh vs West Indies in 1999
In 1999, Australia tour of the West Indies, Bridgetown was the center of the attraction. In spite of a brilliant 199 from Steve Waugh, Australia lost the match by 1 wicket. Perhaps, it was the West Indies captain who leads from the front in the second innings to give them the victory. Steve got out playing a slog sweep to Nehemiah Perry on 199.
Read also: Top 5 successful captains in IPL history
6. Younis Khan vs India in 2006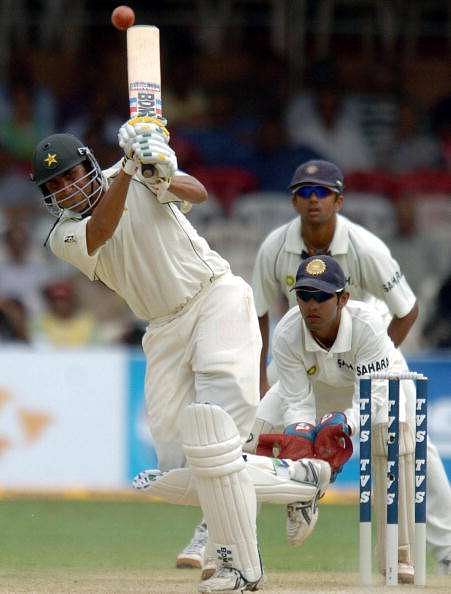 On a flat pitch of Lahore, Younis Khan was piling runs as per his wish. He was all set for his double century. However, the scene of the match came when he was batting on 199. To get his double century, Younis looked for a quick single. But, Harbhajan Singh, made a direct hit to get him out in a most unfortunate fashion. Virender Sehwag had also scored a double ton in the test. Sehwag had scored 254.
7. Ian Bell vs South Africa in 2008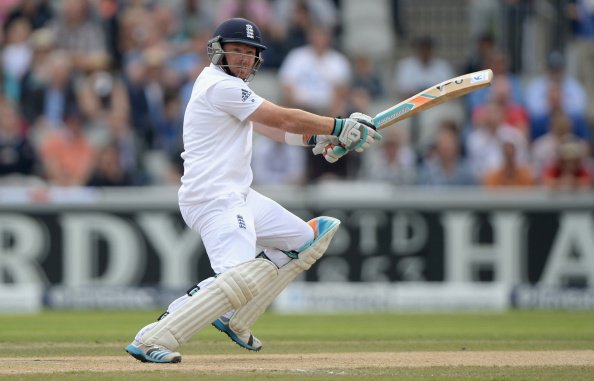 In the first innings of 2008, South Africa tour of England, Ian Bell, and Kevin Pietersen were baffling the opposition bowlers. Pietersen got out on 152 but Bell kept on going looking for his maiden double ton. However, that was not to be for Bell. Batting on 199, he looked for a quick single. While doing that he gave a simple return catch to the bowler Paul Harris and missed his double hundred. Bell is the first batsman from England to be out on 199.
8. Steven Smith vs West Indies in 2015
The test cricketer of the decade winner at the ICC awards 2020, Steven Smith has also got out on 199 in test cricket. In 2015, during the Australia tour of the West Indies, no one scored a single fifty from the Australian team in the first innings of the second test. Smith kept on going despite being running out of partners. On 199 he tried to take a single from a Jerome Taylor ball. But, he got trapped in front of the stumps and was given out. Though the out was a bit controversial as the hawk-eye showed the ball would have missed the wickets.
Read also: Every team of ICC Team of the decade from ICC awards 2020
9. KL Rahul vs England in 2016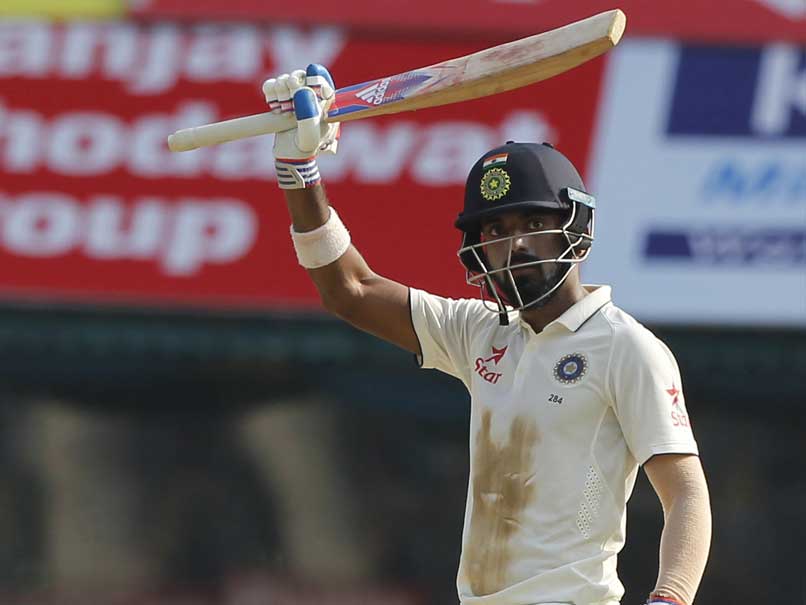 Kl Rahul is the second Indian batsman who got out on 199 in test cricket. Opening the batting in the first innings of the Chennai Test. Rahul was looking in sublime form with the bat. In-home conditions he just looked like he would not get out at all. However, on 199 he tried to cut a ball from Adil Rashid but only managed to give a catch to Josh Butler at the point. Though, the match would be remembered for an amazing 303 from Karun Nair, who happens to be a great mat of KL Rahul as well.
Read also: Worst captains in IPL history.
10. Dean Elgar vs Bangladesh in 2017
Dean Elgar, who is a solid stay at the top of the order for South Africa, got out on 199 against Bangladesh at Potchefstroom. Dean was looking steady as ever for his maiden double ton in test cricket. However, that did not go according to his plan. Elgar looped off a top edge to short midwicket while playing a pool shot against Shafiul Islam. Dean is still the first South African batsman to be out on 199 in test cricket.
11. Faf Du Plesis vs Sri Lanka in 2020
The former South African captain is the recent entry to the list of players who got out on 199 in test cricket. In the boxing day test against Sri Lanka, Faf was looking for his maiden test double century but only managed 199 to give an easy catch to mid-on off Wanindu Hasaranga. South Africa won the test match by an innings and 45 runs. Meanwhile, Faf became the 11th batsman in the test history who got out on 199.
Share this article with every cricket enthusiast. Also, follow us on Facebook and Twitter for more updates.
Sign Up for our newletter to get the latest from us directly to your inbox.