IPL 2020 comes to an end. With all the situations in place, BCCI has managed to pull off a great IPL season this year. IPL is the tournament where "talent meets opportunity". Every year BCCI gives "IPL Emerging Player Of The Year" to the player who impresses one and all with their talent and skill. Moreover, it is the players who perform on the biggest occasion and announces themselves as future stars. BCCI has always tried to showcase the unheard Indian talents through the Indian Premier League. In IPL 2020 the eligibility for the "Emerging Player of the Year" was that
The Player Should be born after 1 April 1994
Should have played 5 or less Test matches or 20 or less ODIs
Should have played in 25 or less IPL matches (as of the start of the season)
Should have not previously won the Emerging Player Award
All the winners of Emerging player of the year since season one
IPL Emerging Player 2008: Shreevats Goswami
Shrrevats Goswami was one of the main architects of India Winning the Under-19 World Cup of 2008 under the captaincy of Virat Kohli. In the first edition of IPL, Shreevats won the emerging player of the year scoring 82 runs in his 4 matches for RCB, at an average of 27.33 and a strike rate of 96.47. He had scored a half-century as well.
IPL Emerging Player 2009: Rohit Sharma
Rohit Sharma was always considered one of the most talented players in India. In the second edition of IPL, Rohit scored 362 runs for Decan Chargers in his 16 matches with a batting average of 27.84 and a strike rate of 114.92. Moreover, Rohit had also taken 11 wickets with a bowling average of 14.63 with a hattrick to his name.
Top 5 death bowlers of IPL History
IPL Emerging Player 2010: Saurabh Tiwary
Saurabh was also one of the players in Virat Kohli's world cup winning the U-19 team. This left-handed batsman from Jharkhand scored a mammoth 419 runs for Mumbai Indians to become the "IPL Emerging Player of the Year 2010". He was one of their main players and helped MI reach the finals of the tournament too. Tiwary had 3 fifties to his name and a strike rate of 135.59 in IPL 2010.
IPL Emerging Player 2011: Iqbal Abdulla
This left-arm spinner was KKR's go-to bowler in the year 2011. Iqbal Abdulla had an outstanding year in IPL 2011. He took 16 wickets in 15 matches with an outstanding economy of 6.10 and a bowling average of 18.75. Perhaps, it was the best season of his IPL career which helped him won the IPL Emerging player of the year 2011.
TOP 5 Successful captains in IPL history
IPL Emerging Player 2012: Mandeep Singh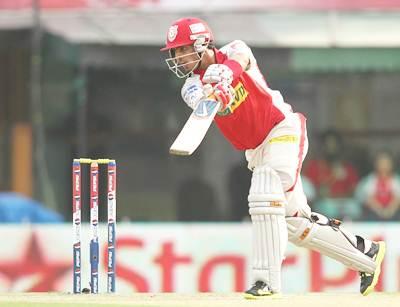 Gritty, stylish Mandeep was always on the radar of being one of the futures of Indian cricket. Mandeep Singh, playing for Kings XI Punjab, scored 432 runs in his 16 matches. He had a batting average of 27 and a rike rate of 126.31. Mandeep announced himself as the next big thing in Indian cricket in that year of IPL. He won the then called "Rising Star of IPL award".
IPL Emerging Player 2013: Sanju Samson
Another U-19 star who burst into the Indian cricket circuit rapidly. Sanju was India's youngest millionaire in 2013 after getting a huge deal from IPL and Rajasthan Royals. Shane Warne had adjusted him as the future of Indian cricket. However, Sanju did not disappoint Warne's comment as he scored 206 runs in his first season of IPL with a batting average of 25.75 in just 11 matches. This performance of him earned him the prestigious award of Emerging Player of the year 2013.
5 Worst captains in IPL History
IPL Emerging Player 2014: Axar Patel
In his first season of IPL, Axar made a mark with his slow-left arm orthodox bowling. Though he considered himself as an all-rounder, his batting did not flourish as he would have wanted. Perhaps, it was his bowling performances that lead him to his success. Playing for Kings XI Punjab, Axar took 17 wickets at an outstanding bowling average of 23.82. He also had an excellent economy of 6.13 runs per over.
IPL Emerging Player 2015: Shreyas Iyer
Iyer always had something special about him. Even coming up the ranks of Mumbai cricket circui9t he had made a name for himself. In the 2015 edition of IPL, Iyer made his debut for Delhi Daredevils. He was bought for nearly 2.6 corers as an uncapped player. However, he did not fail to show his worth for that money as he scored 439 runs at a batting average of 33.76 with 4 fifties against his name.
14 MS Dhoni quotes that will motivate you anytime
IPL Emerging Player 2016: Mustafizur Rahaman
Nicknamed as the "Fizz", Mustafizur became the first and only overseas player to date to win the "Emerging player of the year" in 2016. Fizz made a mark playing for Sunrisers Hyderabad in that season. His off cutters and accurate yorkers were sometimes unplayable even for all the experienced players of IPL. In his 16 matches, he took 17 wickets and he also had an outstanding economy of 6.90 that season. Though with few injuries, Fizz could not make any great mark after that outstanding season.
IPL Emerging Player 2017: Basil Thampi
Basil Thampi stood out as one of the best young performers in the 2017 edition of IPL. With Gujrat Lions giving a lot of opportunities, this speedster made the most out of it. In his 12 matches for SRH, Thampi took 11 wickets with a bowling average of 38.54 for that season. His bowling in the death made a mark in the season where he was the standout performer in the team.
Every Virat Kohli records in the book
IPL Emerging Player 2018: Rishav Pant
Marked as the "Adam Gilchrist" of team India, Rishav had debuted in the year 2016 in IPL. With his six-hitting abilities, everyone knew he was going to be the next big thing in Indian cricket. In 2018 Rishav was one of the top run-scorers of that season. In fact, Pant hit a mammoth 684 runs with a batting average of 52.61 and a strike rate of 173.60. Pant had also hit his maiden IPL ton that year as well. 2018 IPL made Rishav Pant the new superstar of Indian cricket.
IPL Emerging Player 2019: Shubman Gill
Shubman was already making tons of runs in the U-19 circuit. However, everyone knew the transition from the U-19s to the big level is quite tough. Though, Shubman made sure he answers everyone with his bat and class. Kolkata Knight Riders team management also showed some faith in the skills of this youngster. Then, Gill performed. He scored 296 runs at an average of 32.88. Gill also made sure he contributes to the team's needs.
IPL Emerging Player 2020: Devdutt Padikkal
Devdutt Padikkal playing for RCB has impressed everyone in this year's IPL 2020. This left-handed opening batsman has outshined every other youngster of this tournament. Batting at the top of the order, Padikkal gave RCB the solid starts that they were looking for. Padikkal scored 473 runs in IPL 2020 with a batting average of 31.53. He also hit 5 fifties in the season, making him the only uncapped player to do so in a single season. In fact, he was the highest run-scorer for his team in IPL 2020.