Doing your own makeup at home was always a hectic and very tough thing. Sometime you do not get the exact look you want, or you actually do not know how to do your self-makeup the correct way. However, do not worry I got you covered here. In this makeup tutorials for beginner guide, I will tell you all of the basic and simple make up hacks that you can do at home and look your best. Before that, let me clearly tell you, "You are already beautiful, own it your own way." So, let's get started with the tutorial.
Makeup Essentials/ Makeup Kit for a Newbie
#1 Moisturizer
A moisturizer not only hydrates your skin but also forms a protective layer between your skin and your makeup products. Find a moisturizer that suits your skin type and use it regularly.
Buy the best moisturizer for your makeup kit-
#2 Foundation
Foundation is the key to getting perfect looking skin. For this makeup tutorial I have used the Maybelline brand which is one of the best in the business.
Buy this best foundation-
Self-photography ideas for your Instagram. Read the full article to learn the photography hacks.
#3 Makeup Concealer
Concealer, as the name suggests, is used to hide/conceal your dark spots, acne, and blemishes, in turn giving you a flawless skin.
Buy the best concealer –
#4 Blush
Add that pop of color to your face with a blush. Blushes can mimic natural glow on your cheeks with a simple dab of color. They can help get your cheekbones the most desired attention.
Buy the most desired blushes-
#5 Eyeshadow Palette
A neutral eyeshadow palette is a perfect palette for a makeup beginner. Listed amongst the most popular makeup essentials, a good eyeshadow palette offers absolute versatility and helps you create different looks easily.
Buy the best Eyeshadow Palette here-
#6 Eyeliner
Take your makeup look up a notch with a winged liner. Eyeliner is used to draw attention to your eyes. This is one of most important thing for our makeup tutorial.
Buy the best eyeliners here-
#7 Mascara
Eyelashes are the most defining part of our eyes. It gives your eyelashes more volume and definition with a mascara.
#8 Makeup Brush
Makeup brushes play an important role in the application of your makeup products. But as a beginner, you don't need dozen of brushes in your makeup kit. You can start with a few basic brushes and a beauty blender.
Buy the product-
#9 Compact
A compact is a quintessential product for your makeup bag. A compact is a versatile product and can do wonders.
Buy the best selling compact for face makeup-
#10 Lipstick
No makeup look can be complete without lipstick. A lipstick brightens up your face and prevents it from looking flushed out.
Buy your favorite lipstick for your makeup kit
Makeup Tutorial for Beginners/ Makeup hacks at home
#1 Cleanse, Moisturize and Exfoliate
Start with washing and cleansing your face, followed by moisturizing it well.
#2 Start with the Base
This is the most basic part of our makeup tutorial. Apply a few spots with your fingers all over your face. Then with the help of a brush or a blender start blending the foundation into the skin, outwards from the center in all directions.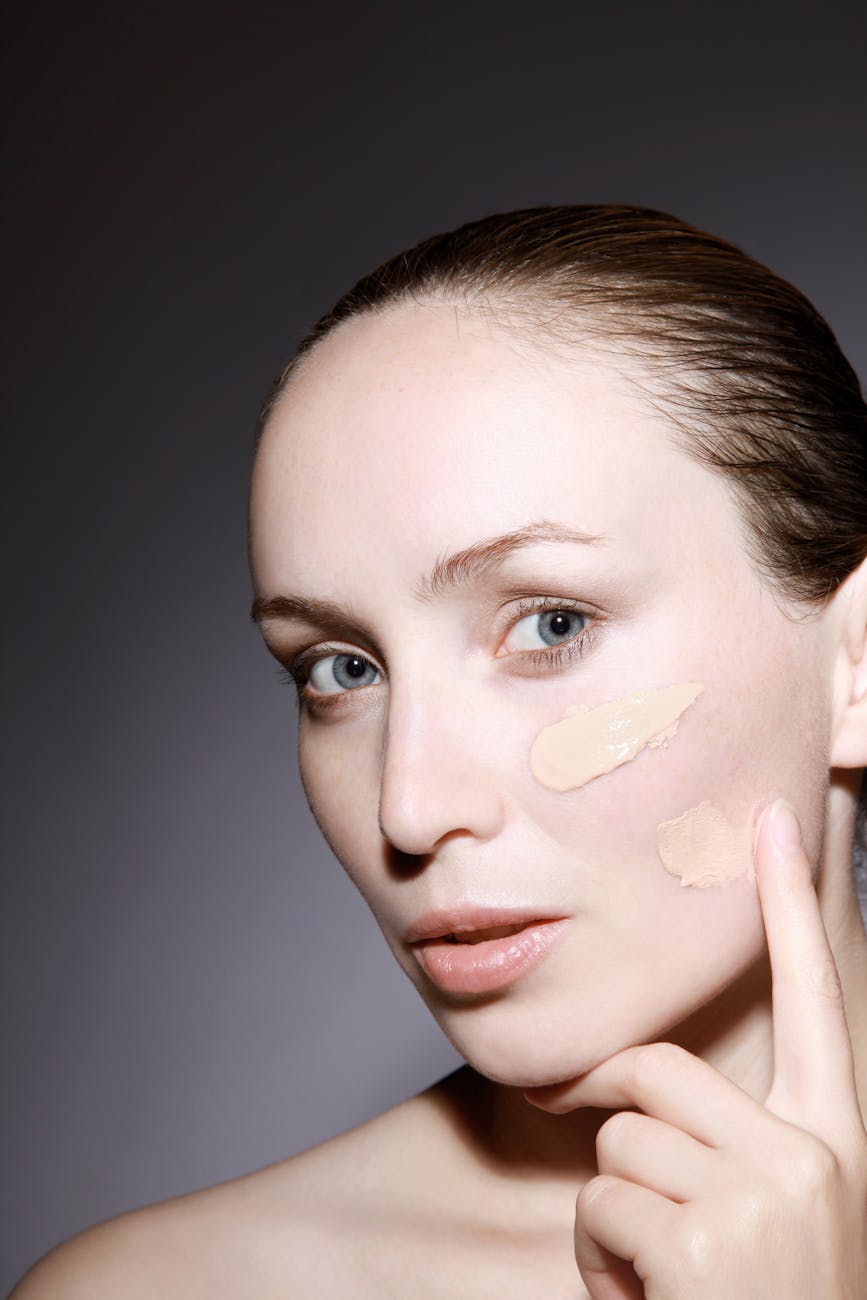 Know if it is okay to exercise during periods or not!
#3 Hide your Flaws
Camouflage all your imperfections with a concealer. Apply concealer under your eyes and other spots and blemishes to conceal it. Make sure you blend it properly so that the skin looks even. This makeup hack will make your look good to awesome in just a moment.
#4 Time for Baking
Set the moisturizer, foundation and the concealer with a compact. Apply it to your face with a fluffy brush and dust off the excess.
#5 Time to Add a Splash of Colour
Finally, brush the apple of your cheeks with a blush. Dab on the blush and blend upwards towards your temples motion.
#6 Let the Eyes do all the Talking
Now coming on to the eyes, start by applying eyeshadow on your eyelids. Since you are a beginner start by using only single neutral colors like shades of browns.
#7 Wing It
After the eyeshadow, give structure to your eyes by lining your upper eyelid with an eyeliner. The key to how to apply eyeliner is patience. Lift your upper eyelid with one hand and facing the mirror apply with your other hand.
#8 Curl those Lashes
Complete your eye makeup by curling your eyelashes and applying mascara on your lashes.
#9 Complete the look with Lipstick
No makeup look is complete without lipstick. Complete your look by applying a lipstick. Use a natural shade for simple day look. And for a glamorous party look use a darker shade that you love.
I hope after this basic makeup tutorial for beginner you will be able to apply all the makeup hacks at your home. I already look great, now just blow everyone with your best look.
For any makeup tutorials, makeup work, or any help and suggestions, follow me on Instagram (@ghosh_sukanya_2017), like my page on Facebook (Sajkatha by Sukanya). Also, you can mail me at- suparnaghosh20156@gmail.com.
Share this article to every beautiful woman out there who wants to look their best at home with easy makeup hacks.